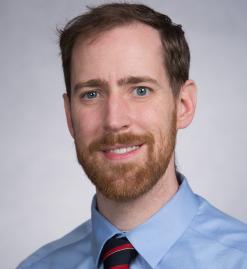 Curriculum Vitae
contact me through gmail (natelewis3)
Associate Professor of Pediatrics and Bioengineering
EDUCATION
Postdoctoral fellow, Harvard Medical School, 2012
Ph.D. Bioengineering, University of California, San Diego, 2012
M.S. Bioengineering, University of California, San Diego, 2008
B.S. Biochemistry, cum laude, Brigham Young University, 2006
RESEARCH EXPERIENCE
Associate professor, Department of Pediatrics, University of California, San Diego, School of Medicine (2018 – present)
Faculty affiliate, Department of Bioengineering, University of California, San Diego (2017 – present)
Assistant professor, Department of Pediatrics, University of California, San Diego, School of Medicine (2014 – 2018)
Assistant professor, Department of Biology, Brigham Young University, Provo, UT (Jan-Aug 2013)
Harvard Molecular Technology Group and Wyss Institute for Biologically Inspired Engineering, Harvard Medical School, Boston, MA (2012 – 2013) Advisor: George M. Church, Ph.D.
Systems Biology Research Group, University of California, San Diego (2006 – 2012) Advisor: Bernhard Palsson, Ph.D.
GT Life Sciences, Inc., San Diego, CA (2010 – 2011) Supervisor: Iman Famili, Ph.D.
Segal Lab of Computational Biology, Weizmann Institute of Science, Rehovot, Israel (2008 – 2009) Research Project: Investigating the mechanisms of transcriptional timing in S. cerevisiae Advisor: Eran Segal, Ph.D.
Lee Hood Lab, Stem Cell Group, Institute for Systems Biology, Seattle, WA (2005) Research Project: Assessing the protein-protein interactions with the glypicans. Advisors: Lee Hood, M.D., Ph.D. and Qiang Tian, M.D., Ph.D.
NCI-FDA Clinical Proteomics Program, National Institutes of Health, Bethesda, MD (2004) Research Project: A survey of serum treatments for biomarker discovery. Advisors: Emanuel Petricoin, III, Ph.D. and Lance Liotta, M.D., Ph.D.
BYU Center for Proteomics and Mass Spectrometry, Provo, UT (2003-2006) Research Project: Development and analysis of biomarker enrichment methods in blood serum. Advisor: Craig D. Thulin, Ph.D.
HONORS & ACTIVITIES
Graduate and Post-doctoral Fellowships:
Selected as Whitaker Scholar (full support for international postdoctoral work) (2011; declined)
Selected as NSF Plant Systems Biology IGERT fellow (full support) (Dec 2007 – Dec 2010)
Selected as an HHMI Med-Into-Grad fellow, providing short-term clinical training in neurology and neurometabolic disorders (Fall 2009 – Winter 2010)
Selected for the Whitaker Fellowship (2009; declined)
Fulbright Fellow for 2008 -2009 (9 months, full support for research at Weizmann Institute, Israel)
NSF graduate fellowship honorable mention (2x: 2007 & 2008)
Lawrence Fellowship short list (2008; declined)
Research and Conference Awards:
Winning talk at the 2008 HHMI Interfaces conference
Among >300 presenters, selected as semi-finalist in the 2006 ABRF conference poster contest
Recipient of the ORCA research fellowship, and research was one of only a few chosen from hundreds of awardees to be spotlighted on the fellowship website (2005 – 2006)
Recipient of the Undergraduate Research Award for the BYU Department of Chemistry and Biochemistry (2x: Winter and Fall 2004)
Co-author of poster chosen as finalist at the 2004 ABRF conference
Recipient of appointment to the Research Participation Program at the Center for Biologics Evaluation and Research, U.S. Food and Drug Administration (Summer 2004)
Teaching Awards:
2007-2008 UCSD Bioengineering departmental award for excellence in teaching (two chosen annually from more than 50 teaching assistants)
Garth Lee Teaching Award for teaching excellence, given to the top teaching assistants in the BYU Department of Chemistry (3x: Spring & Fall 2003, Spring 2006)
Academic Awards, Scholarships, and Honor Societies:
Siebel Scholar 2012 (academic/leadership award given to 85 students annually from top graduate programs in business, computer science, and bioengineering)
The BYU Department of Chemistry Outstanding Biochemistry Student Award for the 2004-2005 school year (faculty-selected award given to the top student in the department each year)
Dean's list for the BYU College of Physical and Mathematical Sciences
Phi Kappa Phi National Honor Society
National Chancellor's List
National Dean's List (2x)
Golden Key National Honor Society
Recipient of various academic scholarships at BYU, including the Snyder Academic Scholarship, the Department of Chemistry and Biochemistry Scholarship, and Dean's Choice Scholarship in the Department of Agronomy and Horticulture (2002-2005)